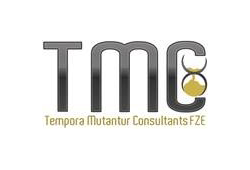 Tempora Mutantur Consultants FZE

+971 55 513 0573

Reseller, Approved Training Center

Bahrain, Jordan, Kuwait, Lebanon, Malaysia, Oman, Qatar, Saudi Arabia, Singapore, United Arab Emirates, Yemen
Over more than 20 years, TMC have gained a wide variety of experience in many different areas of IT, across many different business sectors, and so are well placed to help companies establish or improve complete IT solutions to support every area of their business. 
As approved implementers of Trados GroupShare and Language Cloud solutions, we are well placed to assist not only with identifying the best translation solution, but also to assist with installing the most appropriate hardware and bringing the system into use within the client's business. 
As Approved Trainers, we can then ensure that our clients are able to bring their systems into effective use as quickly as possible, to deliver a swift Return on Investment.
Address:
Unit 2403,  Armada 1,  Jumeirah Lakes Towers, Dubai, UAE. PO Box 454992