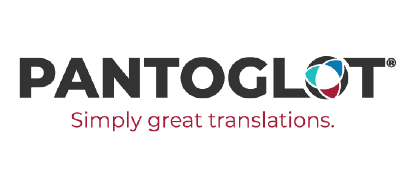 Pantoglot

+1 (931) 993-4946

Reseller, Approved Training Center

Anguilla, Antigua and Barbuda, Aruba, Bahamas, Barbados, Belize, Bermuda, Bolivia, British Virgin Islands, Cayman Islands, Chile, Colombia, Costa Rica, Dominica, Dominican Republic, Ecuador, El Salvador, Falkland Islands, French Guiana, Grenada, Guadeloupe, Guatemala, Guyana, Haiti, Honduras, Jamaica, Martinique, Montserrat, Netherlands Antilles, Nicaragua, Panama, Paraguay, Peru, Puerto Rico, Saint Barthélemy, Saint Helena, Saint Kitts and Nevis, Saint Lucia, Saint Martin, Saint Pierre and Miquelon, Saint Vincent and the Grenadines, Suriname, Trinidad and Tobago, U.S Virgin Islands, United States Minor Outlying Islands, Uruguay, Venezuela
In addition to software distribution, we train users on all levels of the language industry: translators, project managers, department coordinators, systems administrators.
We offer implementation consulting to small boutique firms and large corporate or government groups alike; and we promote best language technology practices. 
With offices in the U.S. and in-country representatives in Colombia and Peru, we are positioned to provide our Latin American customers with timely service and cost-effective software solutions to meet the demanding needs of today's language industry professionals.
Address:
310 College Street W., Suite D, Fayetteville, TN 37334