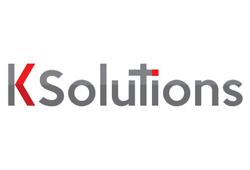 K Solutions Baltics

+371 67270017 (EN, DE, LV, RU). + 380 672662241 (UA, EN, RU)

Reseller, Approved Training Center

Armenia, Azerbaijan, Estonia, Georgia, Kazakhstan, Kyrgyzstan, Latvia, Lithuania, Moldova, Mongolia, Tajikistan, Turkmenistan, Uzbekistan
K Solutions Ltd is a language technology company with extensive experience in the translation market and everyday professional translation work since 2005. We specialize in Trados sales, support, trainings, machine translation, pre- and post-processing of different file formats, and DTP.
K Solutions is the right partner when it comes to CAT tools.
If you need assistance selecting the right tool or solution, our specialists and trainers will be happy to help.
Address:
"Vītoli", Vaives pag., Cēsu nov., LV-4136, Latvia